| | | | | | | | |
| --- | --- | --- | --- | --- | --- | --- | --- |
| Home | Click icon to go to a new page. | Bridge | Health | Network marketing | The Saint | Self-improvement books | Contact me |
| | | | | | | | |
| | | | | | | |
| --- | --- | --- | --- | --- | --- | --- |
| | Holidays | Bridge home page | Hand of the month | Bridge books | Collectibles - ceramics, cards, trump indicators, lighters, ashtrays, scorers, curiosities, clocks, etc. | Links |
I am an EBU qualified Club Director and run EBU licensed holidays in the UK. I have had to give up foreign ones for now as they were taking over my time.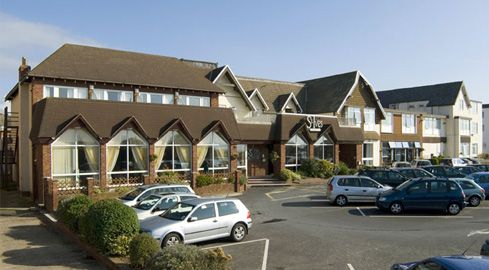 Twice a year we go to the St Ives Hotel in St Anne's on Sea (5 miles from the Blackpool tower). I usually do one at the end of February/beginning of March and one the end of November.
The price is about £200 which is less than many bridge weekends, so is the best value for money I know of. Excellent food, indoor pool, friendly staff, good car park. £10 a week single supplement. Ring the hotel to book on 01253 720011.
Here is a poster for my upcoming dates. Mention my name as other dates are done by other directors.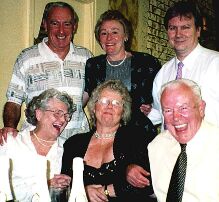 Some players at St Ives discuss the way I played a hand (I am top right, my partner Glenys is centre front)
When I started going to St Anne's, there was just the St Ives Hotel running bridge holidays as far as I was aware. There are now at least five, which must make it the bridge holiday capital of the north-west for such a small town.